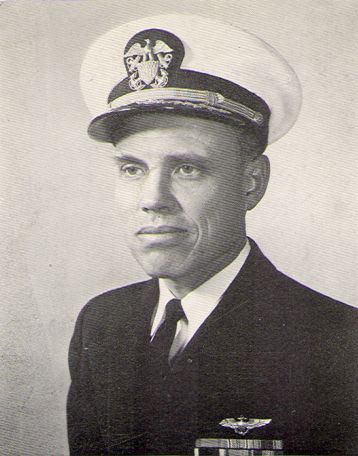 Commander Dwight A Lane
Commanding Officer
Commander Dwight A Lane, US Navy, enlisted in the US Army from Glendale, CA, five months prior to the attack on Pearl Harbor, and was appointed to the US Naval Academy the following year.
After receiving his commission in 1945, he served as Fire Control Officer on board the USS Denver and served briefly as Commanding Officer of two small ships, the LSM 488 and LCS(L) 127.
Other sea duty assignments have included Photo Interpretation Officer aboard the USS Essex as part of TF_77 during the Korean War, and Patrol Squadrons 61 and 16 where he was Maintenance Officer, Assistant Operations Officer, Photo Officer and ASW Officer.
With sub-specialties of Naval Intelligence and Photography, Commander Lane has served overseas on the staffs of Commander Naval Forces Germany, Commander in Chief, US Naval Forces Easter Atlantic and Mediterranean and Commander in Chief US Air Forces Europe. In Berlin, Germany he was in charge of refugee interrogation for the Navy.
Commander Lane reported to Patrol Squadron 2 in January 1964 after serving in the Office of the Chief of Naval Operations in Washington DC where he was head of the Operations Section, Aerial Reconnaissance Branch of the Strike Warfare Division. He relieved Commander Ohsiek as Commanding Officer in January 1965.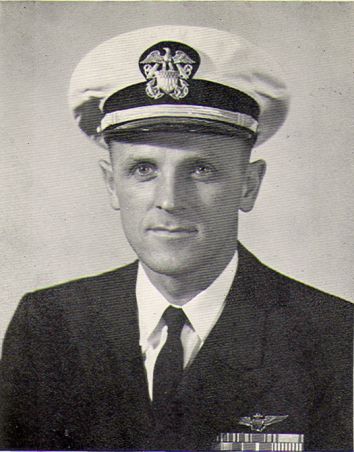 Commander Harlan R Purdy

Executive Officer

08Jan - 02Apr1965


Commander Harlan R Purdy, US Navy began his military career by enlisting as a Naval Aviation Cader from New York in 1945. He received his designation as a Naval Aviator in 1947, ans was commissioned an Ensign in 1948 while a member of Patrol Squadron 34.
With a specialty in airborne anti-submarine warfare, Commander Purdy has served with Patrol Squadrons 34, 42, and the Staff of Commander Carrier Division 17. He spent a tour of duty at the Naval Air Facility Annapolis, MD and the Naval War College, Newport, RI.
Commander Purdy reported aboard Patrol Squadron 2 in Feb 1963 and was Training Officer and Operations Officer prior to taking over as Executive Officer in Jan 1965.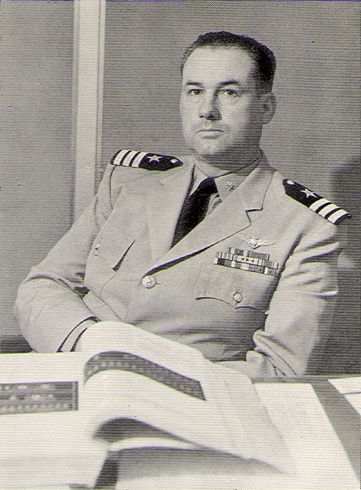 Commander Homer C Ragsdale

Executive Officer

from 04Apr1965


Commander Homer C Ragsdale Jr, USN, began his military career at the US Navy Pre-Flight School, University of Georgia, in February 1942 as a Naval Air Cadet. He received his wings and was commissioned at Corpus Christi, TX in Feb 1944. His sea duty has been primarily in patrol squadrons, both land and sea. During WW II he saw combat service in the "BlackCats" of Patrol Bombing Squadron 33 for which he was awarded two Air Medals. Other sea duty assignments include duty with Patrol Bombing Squadron 100, Patrol Amphibious Squadron 4, Patrol Squadron 471, Fleet Tactical Support Squadron 2, Air Development Squadron 6, and Staff on Commander Fleet Air San Diego as Assistant Navy Regional Airspace Officer, Los Angeles.
Commander Ragsdale's shore duty assignments include tours as Officer-in-Charge Link Trainers, NAS Pensacola, VR Flight Training Officer, NAS Atlanta, Georgia and Staff of the Administrator, Federal Aviation Administration. He attended Mercer University and Alabama Polytechnic Institute under Navy sponsored programs.
In 1947 Commander Ragsdale was released from active duty and held a position with the Civil Aeronautics Administration until recalled in March 1951. He was appointed to a commission in the Regular Navy in 1956.
Commander Ragsdale reported to Patrol Squadron 2 as Executive Officer in April 1965 after serving with the Navy Regional Airspace Office.