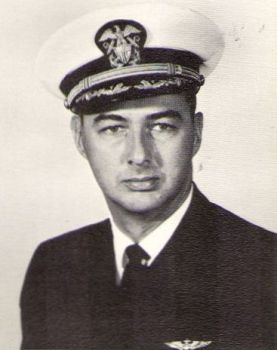 Cdr Richard B Campell
Commanding Officer


11Jan1967 - 11Dec1967


Commander Campbell became Commanding Officer of Patrol Squadron TWO on 11 January 1967, after reporting to VP-2 for duty as Exec­utive Officer in January of 1966. He enlisted in the Navy on 15 December 1945 and was or­dered to active duty in the V-5 Officers' Can­didate Program at the University of Southern California. Upon completion of an accelerated two year schooling, CDR Campbell reported from Basic Flight Training and was designated a Naval Aviator on 6 June 1949 in Corpus Christi, Texas.
After electronic training at San Diego, Midshipmen Campbell reported to Patrol Squadron 28 in Hawaii. CDR Campbell was commissioned on 01 October 1949 while serving in VP-28. CDR Campbell subsequently served tours of duty with: Patrol Squadron 22, flying the P-2V "Neptune"; Advanced Training Com­mand, serving two years as a multi-engine flight instructor in Kansas: and Air Transport Squadron 8 based in Hawaii.
After VR-8, CDR Campbell returned to the University of Southern California for his junior and senior years, graduating magna cum laude, earning membership in Phi Kappa Phi and Beta Gamma Sigma honorary fraternities.
He subsequently served aboard the USS INDEPENDENCE (CV A-62) and the Staff of Commander SIXTH Fleet in France. After two years with COMSIXTHFLT aboard the cruiser SPRINGFIELD, CDR Campbell reported via VP-31 to VP-6 in Hawaii where he was promoted to Commander. In June 1965 he became their Executive Officer and in January 1966 he reported aboard VP-2 at NAS Whidbey Island.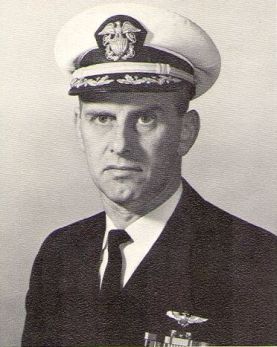 Cdr Robert M Dagg

Commanding Officer, 11Dec1967

Executive Officer 01Feb1967-11Dec1967


Commander Dagg was raised in Seattle, Washington, graduating from Bainbridge Island High School in 1946. He then attended the University of Washington for two years under the Holloway Aviation Midshipmen Program. Commander Dagg went on to Pensacola for Basic Flight Training in April of 1945 and then to Corpus Christi for Advanced Training where he received his Naval Aviator Wings in November of 1949.
Commander Dagg's first duty assignment was with Patrol Squadron ONE at NAS Whidbey Island. Having reported aboard as a Midshipman; he was commissioned Ensign in April of 1950. Shortly thereafter he married the former Rose C. Raison from Bainbridge Island,Washington.
Commander Dagg became an Advanced Flight Training Instructor in Hutchinson, Kansas. In June 1955 he reported to VR-7 at Hickam Air Force Base, Hawaii. He then attended the University of Washington as a "5" Term student. Upon completing work toward a BA Degree in Business Administration he reported to the Pentagon where he was attached to the Office of the Chief of Naval Operations as Civil Airline Liaison Officer.
Commander Dagg returned to VP-l eventually becoming its Executive Officer. He then remained at Whidbey Island serving as Maintenance Officer on the Staff, Fleet Air Whidbey before he came to PATRON TWO as its Executive Officer on 1 February 1967. On 11 December 1967, Commander Dagg relieved Commander Campbell as Commanding Officer.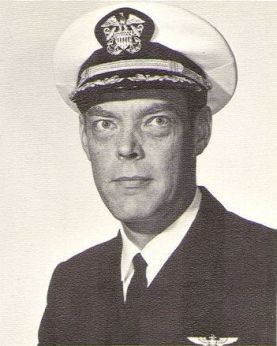 Commander Lee Maice Jr

Executive Officer, 11Dec1967


Commander Maice was born in Honolulu, Hawaii on 11 February 1930 and grew up on the San Francisco Peninsula area. He grad­uated from Burlingame High School class of '47, and went on to Stanford University as a Regular NROTC student where he graduated in June of 1951 with a B. A. degree in Social Science. His first duty station subsequent to graduation and commissioning was aboard the USS CAPE ESPERANCE, TCVE-88, home ported in Alameda, California. Orders to flight training in Pensacola came late in 1952.
Following graduation from flight school, CDR Maice reported to VP-57 at Whidbey Island where he qualified as plane commander in P2V-5's. In mid-1956 he received orders to the Naval Post Graduate School at Monterey, California. While at Monterey, CDR Maice met and married the former Miss Elizabeth Ann Black, a Wave Officer from Wickes, Arkansas. He graduated from Post Graduate School in June 1958 second in his class with a BS degree in Engineering Electronics and a mem­bership in Sigma Xi, an honorary scientific fraternity.
Subsequent duty stations for CDR Maice in­cluded the Naval Air Technical Center at Memphis, Tennessee (1958-1959), the Naval Electronics Laboratory in San Diego (1960­1962), and the Fleet Programming Center, Pacific (1963). After training at VP-31, CDR Make reported to VP-42 where he qualified as plane commander of the SP-2H (P2V-7) and attained his present rank. In July of 1966 he attended the School of Naval Warfare at the Naval War College in Newport, RI. Fol­lowing a short training cycle at VP-31, CDR Maice reported to VP-2 as Executive Officer early in 1968.