Patrol Squadron Two 1961-1964
I was born in 1936 at a very young age in Middleville, Michigan. Graduated Michigan State University in 1958 and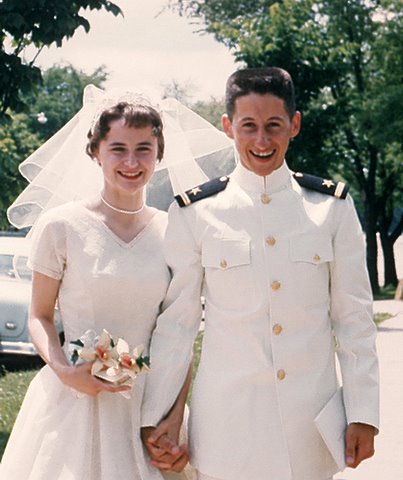 had my first date with a freshman named Carol Cox on graduation day. We were married a year later as I was about to begin flight training in Pensacola. Carol turned out to be way smarter, more disciplined, organized and focused than I could ever hope to be but, hey, even a blind sow finds an acorn - - - sometimes. We raised three reasonably normal kids who were born respectively in Texas, Washington and Ohio.

After flight training and 3 months at the VP RAG in San Diego, we reported to VP-2 at Whidbey in January of 1961. Three Alaskan deployments later we departed the active duty pattern, returned to Michigan, and affiliated with the Reserves. First tour there was with an S-2 squadron at NAS Grosse Ile, which was relocated to Selfridge ANG base and became NAF Detroit, and transitioned to the P-3. Once again the blind sow found the acorn and, after tours as Safety Officer, Ops boss and XO, became CO of VP-93 in 1981.

Obviously that tour ended my flying career with the Navy but, once again the blind sow effect carried me along, and I spent the last 9 years of my Naval Career as a staff officer at NATO headquarters in Brussels, Belgium. There my most memorable experience was to have been assigned as personal escort to Prince Charles as he conducted an inspection tour of NATO – unfortunately without the late Princess Diana. I finally retired from the Navy in 1991.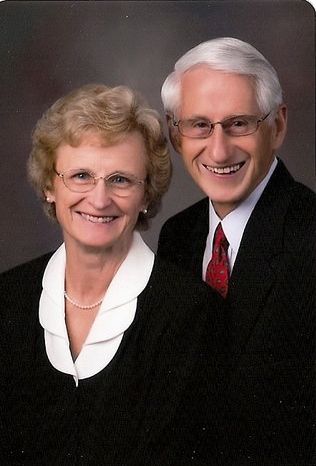 Meanwhile, returning to Michigan from active duty in 1964, my day job involved owning and operating an 1100 acre, 500 head dairy farm. We were in the farming business for the next 20 years and, after the required lobotomy (in which a portion of the brain is removed) went kicking and screaming into the political arena. I then served on and chaired the County Board of Commissioners for four years and was elected, in 1982, to the full time Michigan Legislature where I served for the next 12 years.
Following that misguided period in our lives, Carol retired from teaching and we served two years as Peace Corps volunteers in Russia. It took me that long to finally figure out how to read and pronounce the names of those Soviet ships we used to rig back in VP-2. Ironically, one of the Russians we met there had been a fire control technician on a Soviet destroyer, operating in the north Pacific, at the exact same time we were flying those mind numbing patrols out of Adak. It is entirely possible that he may have been manning those guns that tracked us as we made a low pass along side their ship.

Returning from our Russian experience in 1997, we formed a small consulting firm (Bender and Associates) and did some governmental and rural development consulting. We finally hung up the spurs and retired for good in 2002. We currently live in Middleville, my home town from birth, and winter in Florida.